Distributed Model Based Systems Engineering (MBSE) | PARSONS
Abstract
This presentation will be on Distributed MBSE and will go over the process of modifying an existing SysML model of a satellite and re-using it in an integrated and distributed environment to trace and verify requirements. 
During this process, we will go over the development of a mission model in AGI's Systems Tool Kit (STK) and a simplified sensor performance model developed in MATLAB and how they are integrated into an existing SysML model that was adapted from a previously published model. 
In our presentation, we will distribute the models across multiple computers to perform the simulation and collect the results in ModelCenter MBSEPak to verify that the requirements were met by the proposed design. 
During the development and execution of this task, ModelCenter Integrate was used to network models together from an organization in Washington D.C. and another in Colorado Springs via a Cloud-Based VPN system. This allowed each organization to share models with one another without compromising their respective Intellectual Property (IP).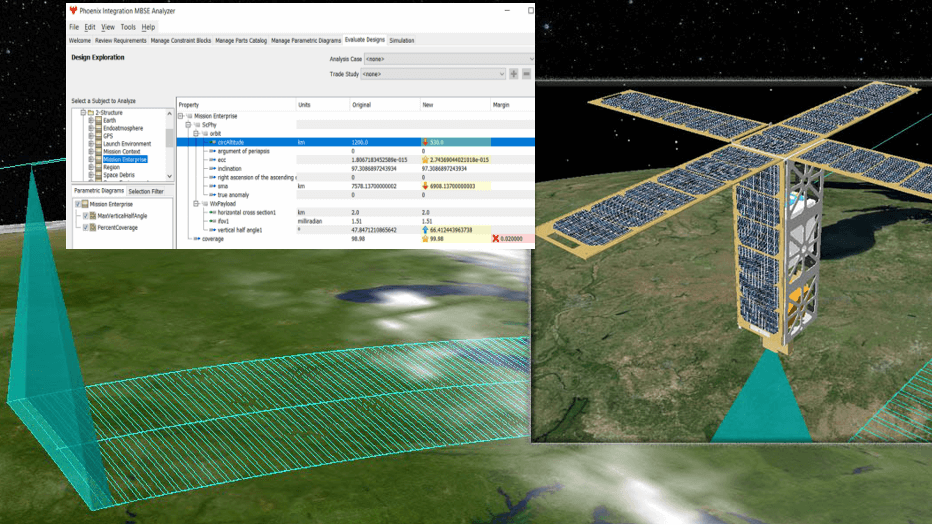 Please fill out the form below to view your webinar.