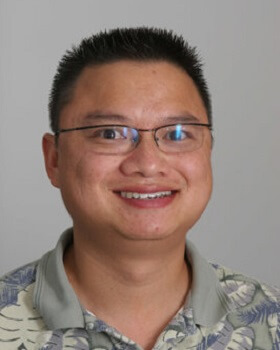 Andy Ko
Director of Engineering Services
As Director of Engineering Services, Andy's goal is to build a team focused on the values of integrity, trust, flexibility, professionalism and creativity to provide our customers with excellent service and solutions to their engineering challenges.
Andy joined Phoenix Integration in 2012 as an Application Engineer, progressing through the Engineering Services Manager role and into his current position as Director of Engineering Services in 2019. Prior to joining the Phoenix team, he was involved in the Aircraft and Unmanned Aerial Vehicle (UAV) industry where he gained experience on a diverse range of projects including Aircraft Design and Optimization, ducted fan UAV design and modeling, dynamic soaring simulation, distributed propulsion high-lift research, ducted fan and stator design, and parametric geometry modeling techniques.
Andy has served as an adjunct faculty member at Virginia Tech, teaching both Senior Aircraft Design courses and basic Aerospace Engineering classes and has also taught short UAV design courses within the industry.
Andy's current responsibilities include managing the Application Engineering and Engineering Project teams.   He believes that to meet customers' needs, the team members,' as well as the organization's internal processes, must drive to deliver excellence.  Andy is also responsible for project management of commercial and research projects, proposal writing and sales support.  He is key to Phoenix Integration's Model Based Systems Engineering efforts to engage the community and develop new software products. Andy holds a Ph.D. in Aerospace Engineering from Virginia Tech.