MDAO Webinar | ManTech's Distributed Integration Launch Assessment Approach | ManTech
Abstract
In order to provide efficiency to Space Launch Systems, ManTech has developed an approach to complete early integration studies that combines MBSE with MDAO, and allows distributed organizations to collaborate and ensure mission success.
The ManTech-ADEPT method harnesses the entire suite of ModelCenter tools to provide a fast, useful, and adaptable solution under a single secure ecosystem.
ModelCenter Tools:
ModelCenter Integrate
ModelCenter Explore
ModelCenter MBSE
ModelCenter Cloud
Come join us!
Participation in this event is free.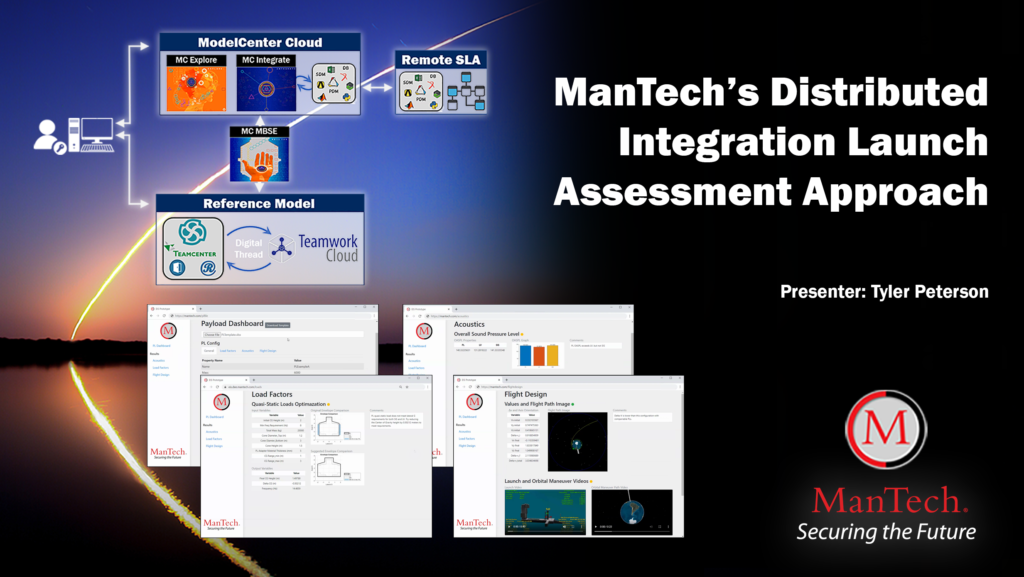 Please fill out the form below to view your webinar.
Webinar Recording
Watch the full webinar with Q&A Duration: 58min
Presentation PDF
View the Presentation File Size: 2 MB Slides: 36