A ModelCenter® Virtual Event Series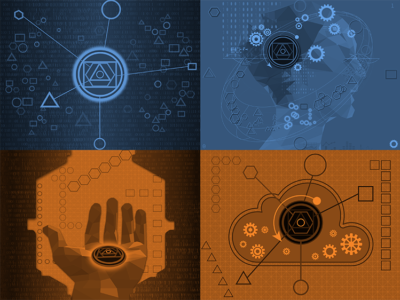 Starting March 2021 | Multi-Event Online Series
Industry & Technology Keynotes
//

Panel Discussions

//

Workshops

//

Knowledge Seminars
Multi-Disciplinary Analysis & Optimization
//
Model Based Systems Engineering
31+ Sessions
//

32+ Industry & Government Presenters

//

15+ Organizations Presenting
Participating Organizations
We are pleased to announce our 2021 ModelCenter® Virtual Event Series, "Model Based Engineering: Enabling the Vision," starting March 2021. The Series will feature industry and government leaders discussing projects, technologies, challenges, and ideas that enable the practical implementation of Model Based Engineering.
Join us as we bring the experts straight to your screen in live and interactive events. The Series includes over thirty-one sessions separated into two tracks; Multi-Disciplinary Analysis and Optimization (MDAO) and Model Based Systems Engineering (MBSE). Each track comprises industry and technology keynotes, expert panels, workshops, and knowledge seminars. Ask questions and engage in the discussion. All sessions are free to join!
Multi-Disciplinary Analysis & Optimization (MDAO)
Model Based Systems Engineering (MBSE)
The 2021 Virtual Event Series will be updated periodically with information about dates, times, presenters, and topics. Please return to this page for the latest, up-to-date information.
March 4 @ 1 PM ET – KEYNOTE WEBINAR – LIVE BROADCAST*
"MDAO – An Air Force Perspective | Air Force Research Laboratory"
Ray Kolonay // US Air Force Research Laboratory
See Details
March 31 @ 1 PM ET – WEBINAR
"MDAO for Conceptual Aircraft Design at Northrop Grumman"
Kentaro Sugiyama // Northrop Grumman
See Details
April 21 @ 1 PM ET – WEBINAR
"ManTech's Distributed Integration Launch Assessment Approach"
Tyler Peterson // ManTech
See Details
May 18 @ 1 PM ET – MDAO WORKSHOP
"Design Space Visualization: Visually gaining design insight"
Juan Bolinaga // Phoenix Integration
See Details
June 15 @ 1 PM ET – MDAO Application Demonstration #1
"Probabilistic Analysis – Taking into Account Uncertainties"
Subodh Chaudhari // Phoenix Integration
See Details
July 22 @ 1 PM ET – WEBINAR
"Design Space Exploration of a High-Altitude Aerial Platform "Mothership"
Taewoo Nam // Toyota Research Institute of North America
See Details
July 27 @ 11 AM ET – MDAO Application Demonstration #2
"Optimize ADAS Algorithm Parameters and Sensor Position using ModelCenter® Explore"
Ilya Tolchinsky // Phoenix Integration
See Details
August 24 @ 1 PM ET – PARTNER SESSION
"Advanced Modelling and Optimization Techniques to Support MDAO Scenarios"
David Franke & Marco Panzeri // Noesis Solutions
See Details
September 16 @ 1:00 – 2:30 PM ET – MDAO PANEL SESSION
"Multidisciplinary Design, Analysis, and Optimization (MDAO)"
Dr. Raymond Kolonay | Air Force Research Laboratory
Kentaro Sugiyama | Northrop Grumman Aeronautics Systems
Tyler Peterson | ManTech
Mr. Joerg Gablonsky | The Boeing Company
Mr. Juan Montoro | Lockheed Martin Aeronautics
See Details
Digital Mission Engineering (DME)
September 28 @ 1 PM ET – DME KEYNOTE WEBINAR
"Digital Engineering Discussion"
Philomena Zimmerman // US Office of the Secretary of Defense
See Details
October 14 @ 1 PM ET – DME Webinar
"From Microchip To The Mission – Supporting Digital Engineering Techniques Across The Product Lifecycle"
Nate McBee & Evan Lortie // AGI
See Details
October 26 @ 1 PM ET – DME Webinar
"Integrated Modeling and Simulation to Support the Digital Mission Engineering Environment"
Stephen Thomas // Parsons
See Details
November 16 @ 3 PM ET – DME Webinar
"Mission Engineering and Analysis at SAIC – Empowered by Modeling and Simulation"
Jay Farrell // SAIC
See Details
November 29 @ 1 PM ET – DME Panel Session
"Digital Mission Engineering"
Panelists to be announced
Details coming soon