When looking at how ModelCenter can be used to improve the efficiency of your business, we should first understand what model based engineering is.
What Is Model Based Engineering
Model based engineering is a holistic approach to product development, manufacturing, and lifecycle support. It's different than conventional approaches because it uses digital models, rather than documents and physical prototypes, in order to drive, or control, engineering activities. Model based engineering does this through the use of analysis and simulation tools throughout the product's lifecycle. 
Now that we understand what model based engineering is, we should look at how we can use ModelCenter in order to improve your business's efficiency, providing you with lower product development costs, shorter product design times, and ultimately, better end products. 
Key Elements of a Model Based Engineering Framework
A Model Based Engineering Framework starts with an integration and automation layer that connects engineering models, whether descriptive or executable, into automated workflows in order to provide a big picture view of a product. This provides a way to propagate design changes into each engineering domain, with the result being expedited design cycles. This integration layer interacts with other enterprise systems (PLM, PDM, SDM…) in order to manage models and data in your organization. By executing these workflows repeatedly, a design space exploration layer helps engineers gain insight into the design space, generating data that can be post-processed and visualized so that decisions can be made while understanding the impact on the whole product. 
Essentially, this is allowing product designs to occur on your screen rather than in your prototyping shop.
Why is ModelCenter
The 
Framework For Model Based Engineering ? 
We designed ModelCenter specifically to manage Model Based Engineering processes.  ModelCenter does this by providing engineers with the ability to build, then execute integrated workflows in order to better explore and visualize the design space. This vendor neutral framework lets companies use all the software tools they typically use – it simply connects them together to break down the typical engineering domain silos.
For example, since its inception, ModelCenter has been used in the aerospace industry in order to support model based engineering initiatives. More specifically, it's used in the conceptual design phase, where there are hundreds of concepts that need to be evaluated in order to determine which design is going to best meet the requirements. Model based engineering methods are used throughout that initial design phase in order to ensure the changes made in one discipline or component do not negatively affect the product as a whole. With model based engineering, you are no longer limited to the few designs that can be physically tested. You can let the software run its analyses over 1000s of designs and provide the engineers actionable data to make better design decisions. This is how we reduce product design time, program risk, and overall production costs.
Programs that have successfully deployed model based engineering have been proven to reduce cost overruns, and are delivered on schedule more often than those that don't use model based engineering, or have implemented it poorly. Check out our case study Integration of Systems Models and Analytical Models Provides Order of Magnitude Time Savings for more detailed information on how we have saved time for our clients.
Who Can Benefit From Using The Framework For Model Based Engineering?
In our above example we used the aerospace industry to explain how using model based engineering could improve the conceptual design phase, but it's not just the aerospace industry that benefits from using the framework for model based engineering. Another industry that benefits greatly from using model based engineering is the automotive industry. 
ModelCenter supports the automotive industry during the detailed design stage in order to shrink the development cycle and reduce the risks of recalls. Ultimately, this Model Based Engineering technology applies to all industries designing complex systems for which having a holistic view of the product and understanding interactions and trade-offs between subsystems is important.
How Do Engineers Specifically Benefit From Model Based Engineering?
On a more personal level, engineers benefit from Model Based Engineering because it allows them to spend more time on what they love – solving complex problems – coming up with elegant solutions to tough technical challenges, and less on repetitive tasks. Model Based Engineering makes this possible by automating tasks that do not require a decision (e.g. meshing, model set-up, post-processing & reporting) as well as allowing to reuse existing models as opposed to starting from scratch. Engineers benefit because they are able to create and maintain a large library of analysis models and engineering workflows. That means when an engineer has an idea that they think will solve a technical challenge, they can run the analysis in ModelCenter and find out if their idea will solve the problem, and store the analysis to be used again later. Engineers can then archive, manage, or share the resulting data and meta-data with their colleagues. These benefits lead to shorter development times, reduced costs, and better products, which again, allows engineers with more time to solve more problems.
ModelCenter has been helpful to many of our clients, and one in particular gave us some data on how they've used ModelCenter to improve the efficiency of their business: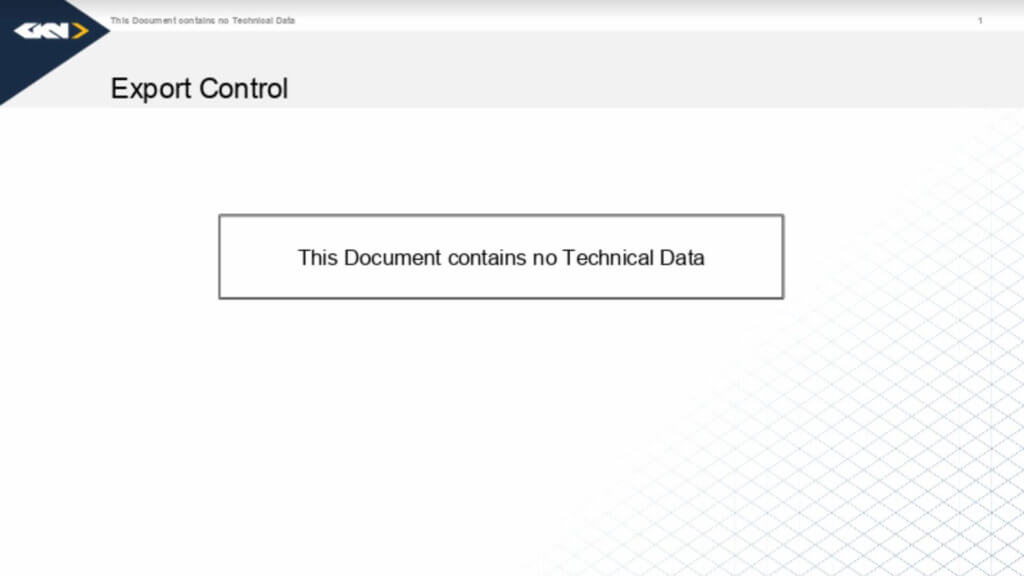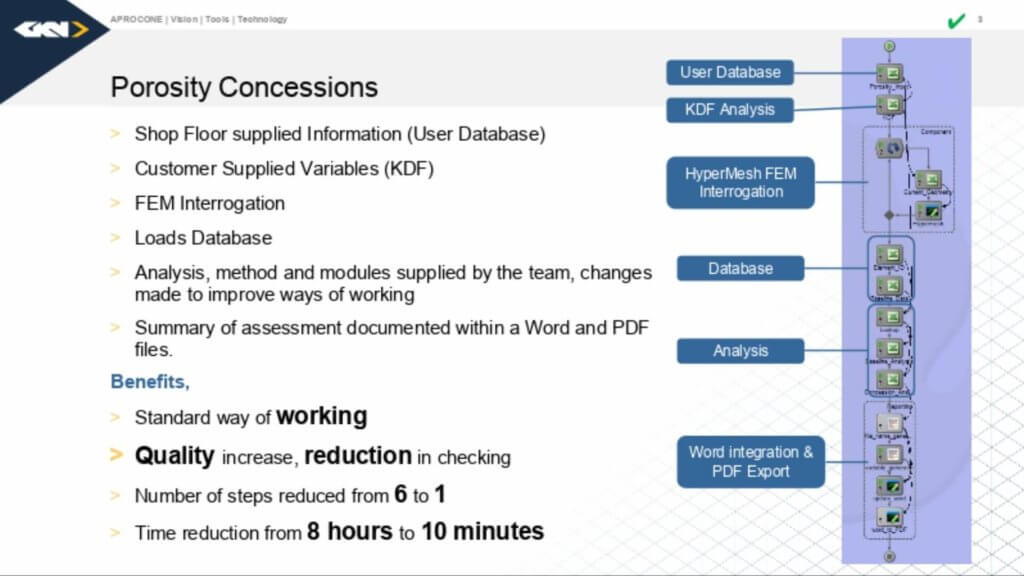 Using ModelCenter, GKN was able to capture and deploy best practices to implement a standard way of working, resulting in increased quality analyses and reducing time spent checking models. They were also able to significantly decrease the time it takes to produce porosity concession analyses from 8 hours to just 10 minutes. That saves 470 minutes each time they run this process. Not only was there a huge reduction of time, there was also a reduction of 5 steps, going from 6 to just 1. 
Want to learn more about how ModelCenter will improve your business? Contact us today and we'd love to go over how we can help your business reduce design times! You should also contact us if you have any questions about ModelCenter, or anything else we talked about in this article. We're dedicated to helping our customers, and would love to help you as well.