ModelCenter 13.2
PHOENIX INTEGRATION is pleased to announce the release of ModelCenter 13.2
Key Features:
Added new PACZ Publisher: Package your workflow for execution on ModelCenter Cloud

Added the ability to set a timeout period for QuickWrap

Implemented several improvements to the visualization infrastructure

Updated to latest versions of third-party libraries:

Python 2.7.16.

Xerces 3.2.2.

TortoisePLink 0.71.

OpenSSL 1.1.1b.

FreeImage 3.18.

Fixed over 35 bugs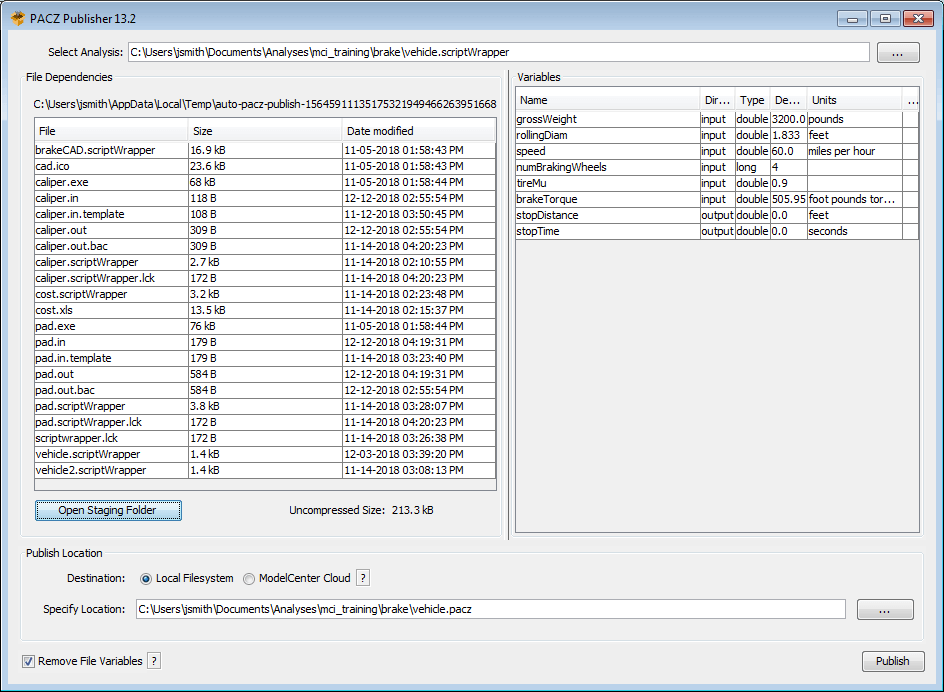 New PACZ Publisher
The software installers and Release Notes can be downloaded HERE.
If you need login information to view the Release Notes or download the installers, please CONTACT SUPPORT.