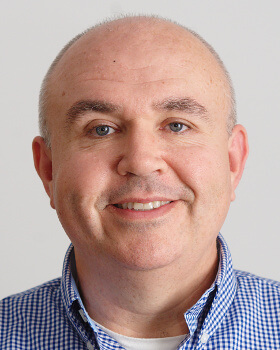 James Mullins
Vice President of Operations
As Vice President of Operations at Phoenix Integration, James' goal is to ensure that the Phoenix team effectively meets the needs of our customers for both engineering services and software solutions.
James career began performing aero-optical analyses on CFD data for seeker missile applications.  He joined Phoenix in 2000 as a software engineer and was an integral contributor to many of the Phoenix products.   In 2007 he moved into the role of Director of Engineering Services, where he was responsible for direct management all customer support, pre-sales support, consulting and training activities.
James was appointed Vice President of Operations in 2017.  He oversees Engineering Services, IT, and coordinates activities with Phoenix technical partners, utilizing his extensive experience to provide effective solutions to a variety of engineering problems.
He holds a Bachelor's in Aerospace Engineering and a Master's in Software Engineering.