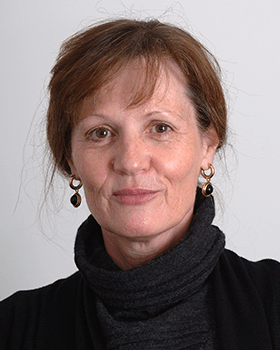 Jane Trenaman
President and CEO
As President and Chief Executive Officer, Jane's ultimate goal is to ensure that we deliver solutions that satisfy our customers' needs, and work in collaboration with them to achieve their objectives and to ensure mutual success.
Jane has more than 20 years of experience in this market space, starting in 1994 with Vibro-Acoustic Sciences, the market leading acoustic simulation software developer. As VP of Global Operations, she supported the growth of the business until its acquisition by ESI Group SA in 2002. As President and Chief Operating Officer for ESI's North American operations, and an integral member of its Merger and Acquisition team, she consolidated newly acquired entities into a cohesive North American operating entity while simultaneously and substantially improving the market reputation of ESI in North America.
After leaving ESI she established Optis North America in 2007 to enable the expansion of Optis SA, the developer of SPEOS lighting simulation and visual ergonomics solutions, on the US market.
She joined the Phoenix team in 2012, succeeding Phoenix Founder, Scott Woyak, as President and Chief Executive Officer in 2015.