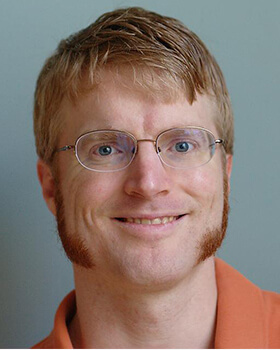 Nathan Sharp
Director, Software Architecture
Nathan 's mission at Phoenix is not just to ensure our software solutions meet our customers' needs, but to maintain the excellence and market leadership of our technology.
Nathan joined Phoenix Integration as a software designer in 1997 after two years in the aerospace industry, and he has made technical and project contributions to every company development project.    He has extensive experience with various computer languages, operating systems, and application programs. Nathan has in-depth knowledge of the software development process; all the current Phoenix Integration product capabilities and is an integral member of our product development leadership. He has extensive familiarity with accomplishing the transition from conceptual design through product development to market introduction for modeling and simulation framework tools.
Nathan 's responsibilities include product architecture, technical leadership, software requirements, software development, system integration, and development methods and tooling.