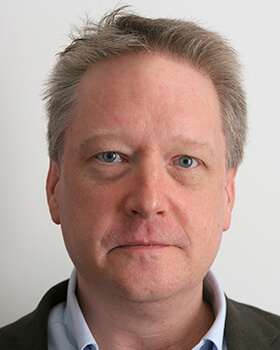 Scott Ragon
Director, Technical Business Development
As Director, Technical Business Development, Scott's focus is ensuring that our engineering and sales teams understand the challenges facing our customers and that Phoenix presents the most appropriate solutions to meet those challenges.
Prior to joining Phoenix in 2004, Scott co-founded of ADOPTECH, Inc. which specialized in developing engineering optimization software. His current responsibilities include close collaboration with our customers and potential customers to identify solutions to current and future engineering problems, as well as playing a key role in the development of our forward technology road map.  He has more than 20 years of engineering, modeling and simulation, and design optimization experience.
Scott holds a Ph.D. in Engineering Mechanics from Virginia Tech.