Optimization of a Compressed Air System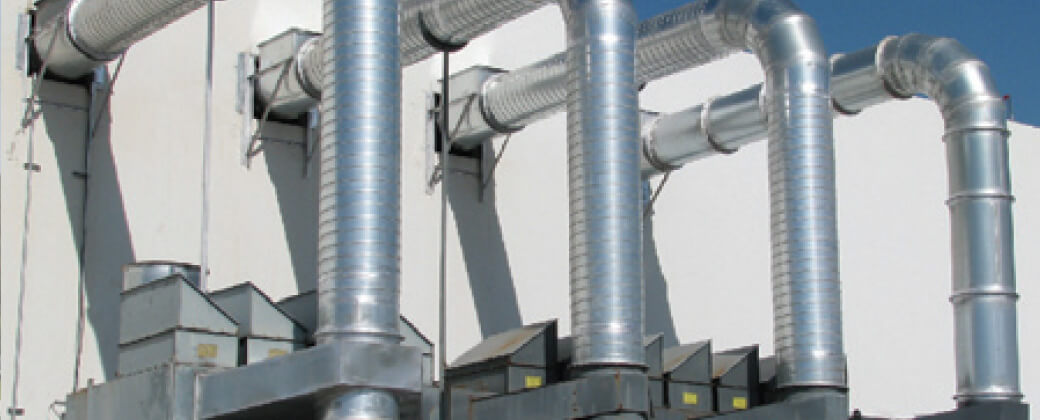 Challenge
Optimize Design of a Large Process-Plant Compressed Air System
A compressed air system for a process plant consisting of several interacting pieces of equipment must be sized and optimized for cost/performance. The plant requires 1200 lbm/min of air fed continuously through a number of valves distributed through the process. A centrifugal compressor supplies the air which then flows through a shell and tube heat exchanger for cooling by water supplied by a centrifugal pump. The air is then held in a pressure vessel before it is distributed through tubing to the plant air stations (valves). All the equipment is powered by a wind turbine (or a number of turbines) and rests on a stiffened plate reinforced floor. A system such as this is traditionally sized using a "one component at a time" approach, which eliminates a comprehensive study of the design space for system optimization
Solution
Solution: Use ModelCenter to Integrate Equipment Calculations for Optimization Trade Studies
Each piece of equipment in the plant is modeled using in-house computer programs, MATLAB scripts, Mathcad documents, Excel spreadsheets or, for the floor, finite element analysis. These calculations include simple cost models related to an equipment's quantity and type of material and, if appropriate, complexity to manufacture. ModelCenter was used to integrate each of these computations into a common environment.1 (ModelCenter contains methods to translate a wide variety of calculation software types into generic "black box" components which can then be easily linked into a complete system model.) A design of experiments (DOE) was then run to canvas the design space using 15 input variables—one or two sizing parameters for each piece of equipment. Running a Latin-Hypercube design found that many input variable combinations were unrealistic, so ModelCenter's Data Visualizer was used to find the cost/ performance tradeoffs and identify a Pareto frontier of optimal designs.
Benefit
31% More Reserve Capacity at a Reduced Capital Cost of $423,000
The compressed air system was previously designed using a traditional approach, in which each of the components was optimized on an individual basis, at a capital cost of $13,340,000. Using the systems approach with ModelCenter, the project cost was $12,917,000—a savings of $423,000. Factoring in labor and software costs ($42,400), a total ROI of 897% was calculated for the systems approach with ModelCenter. Moreover, the traditional approach yielded 1.51 minutes of reserve capacity versus 1.98 minutes of capacity with ModelCenter, a 31% improvement. 1
1 Menegay,P., Haisma, M., and Mosquera, A., "Multi-Disciplinary Design Optimization of an Energy Efficient Compressed Ari System", Proceedings of the NAFEMSUK Conference 2010, June 8-9, 2010.